The Challenge

Marketshare was challenged by our client, Pulte Homes, to create a modern yet timeless sales center with a multitude of spaces for doing business while maintaining a feeling of openness.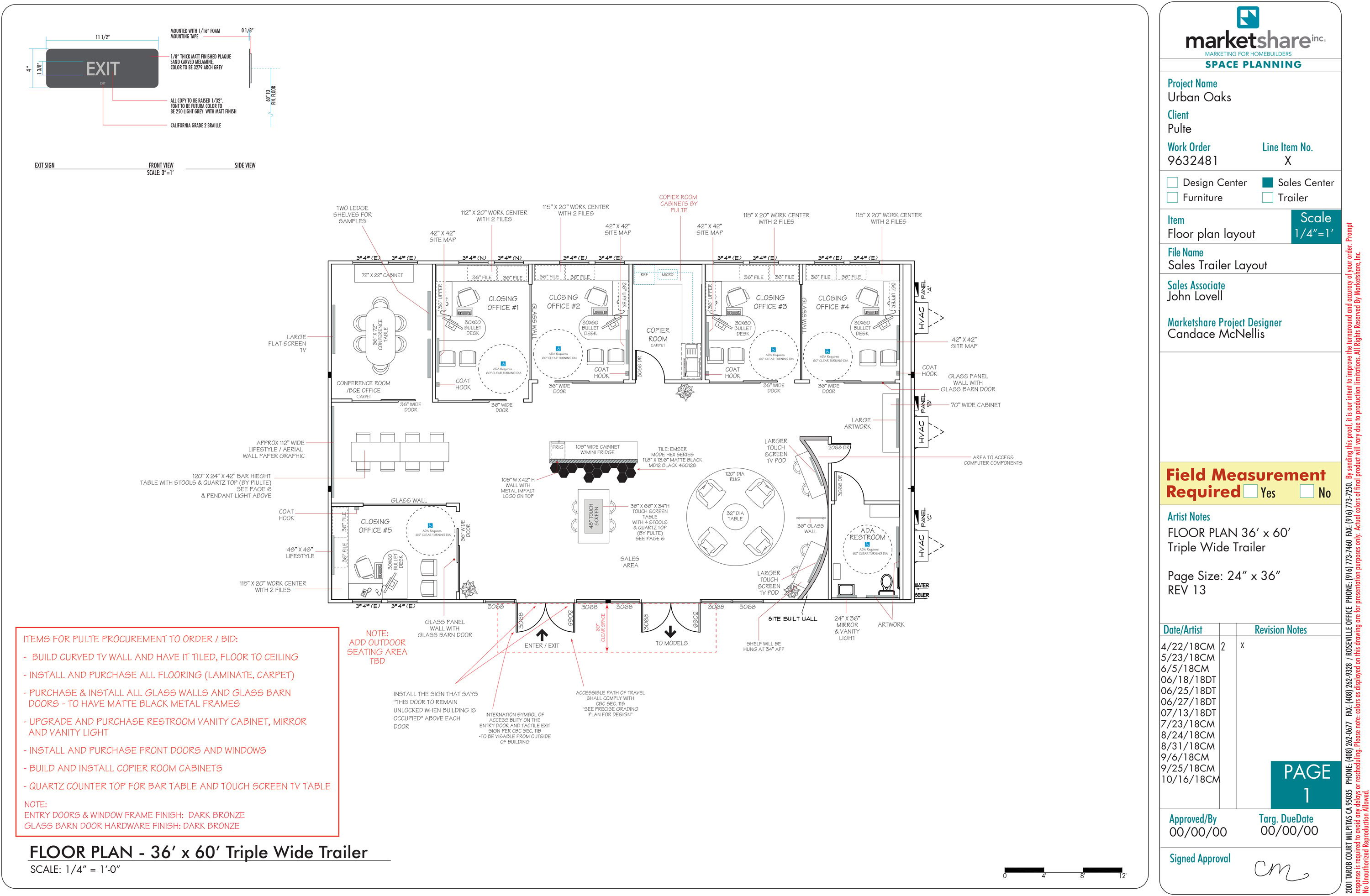 First, a detailed sales center layout was created. The design for the 36'x 60' trailer consisted of 5 closing rooms, a conference room, a small storage room, an ADA restroom, a seating lounge, two kiosk viewing stations, a refreshment center and a station for a floating touch screen MarketshareTV table. Needless to say, space planning twelve designated spaces into one trailer had the potential to create a cramped and overcrowded sales center! To address this issue, we installed clear glass walls in each closing office, the conference room and between the kiosks (for added privacy) — essentially keeping an open layout. Placing the closing offices around the edges of the trailer allowed for the front of the sales center to remain unobstructed. Floor to ceiling windows provided an abundance of natural light and a circular seating area with a curved wall softened edges, enhanced the feeling of openness, and allowed for efficient traffic flow.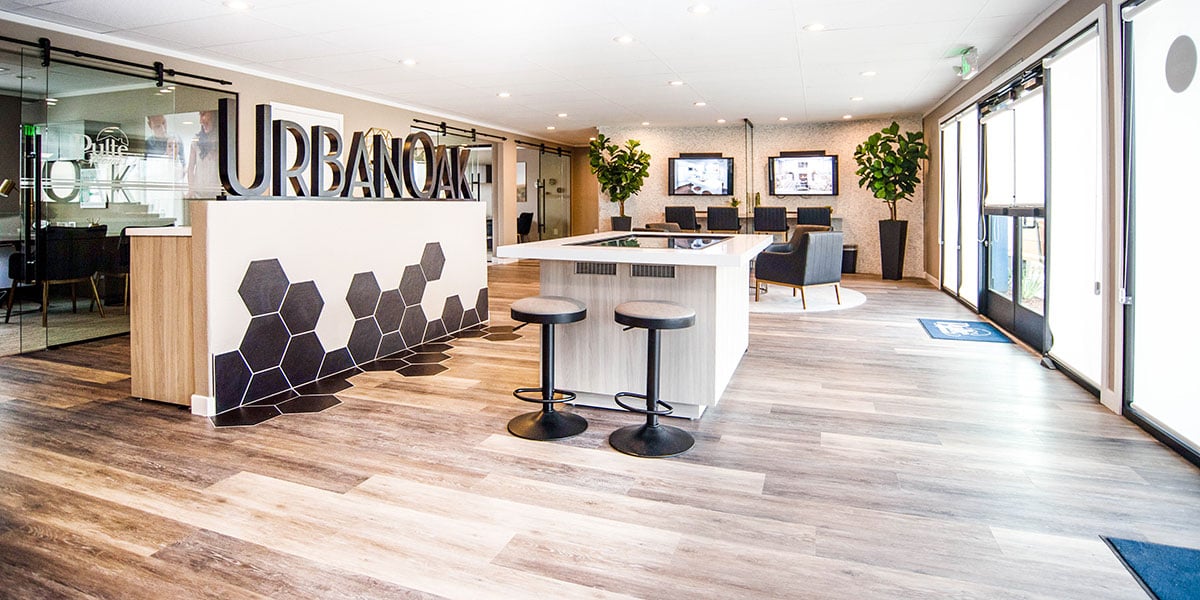 Interior & Graphic Design
The color palate was kept simple yet sophisticated with compelling contrasts of black leather seating, clean light wood tones, and brushed brass accents. We then created an exciting focal point with the Urban Oak impact logo. Fabricated of large, 2.5" thick, black metal cut-out letters and stacked upon a 42" high wall the logo commands attention without overwhelming the space. Classically shaped hexagon tiles were added to bring the wall to life as they seem to climb, stacking up upon themselves. For a final touch of sparkle, the curved kiosk wall was tiled in a spectacular stacked cut quartz.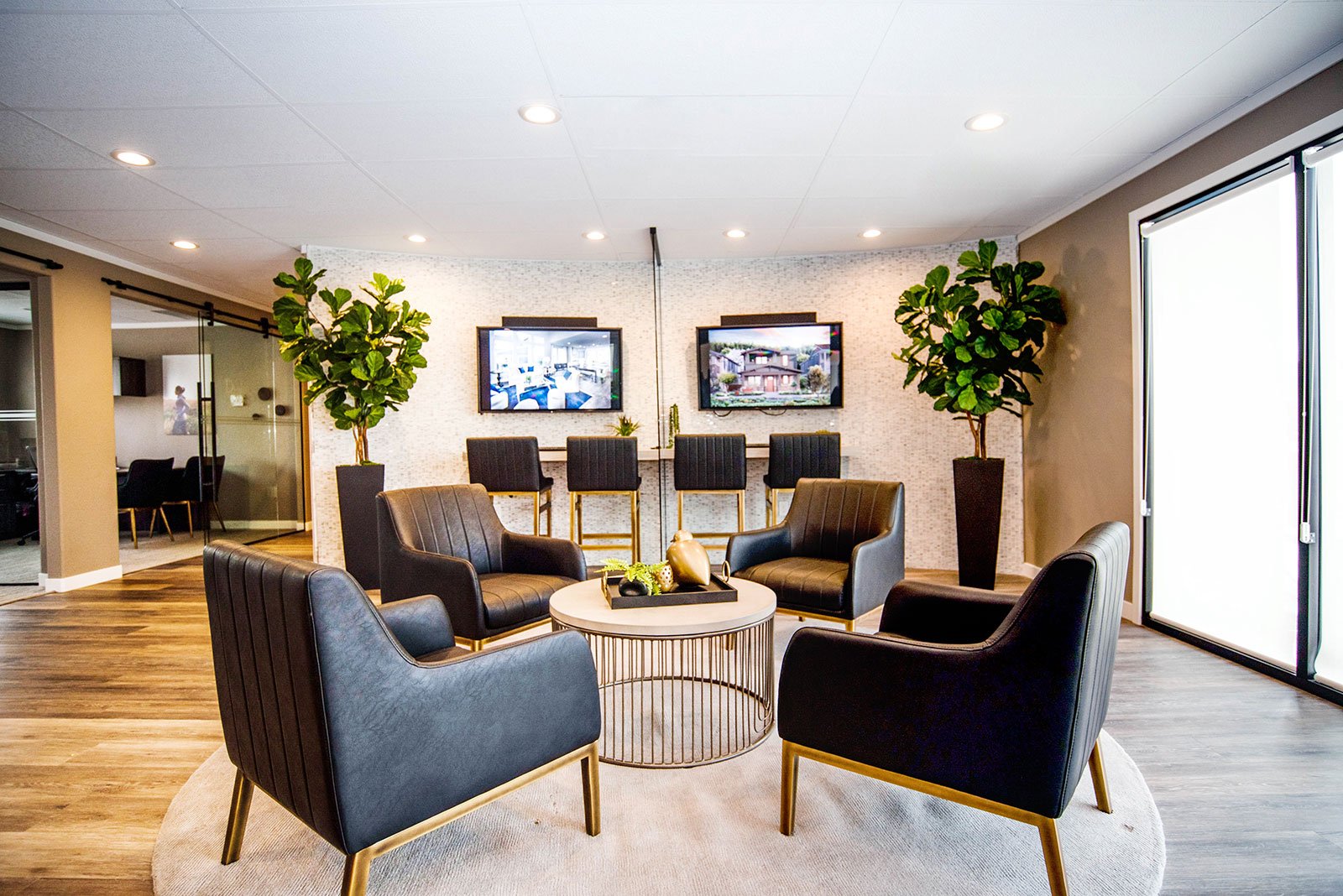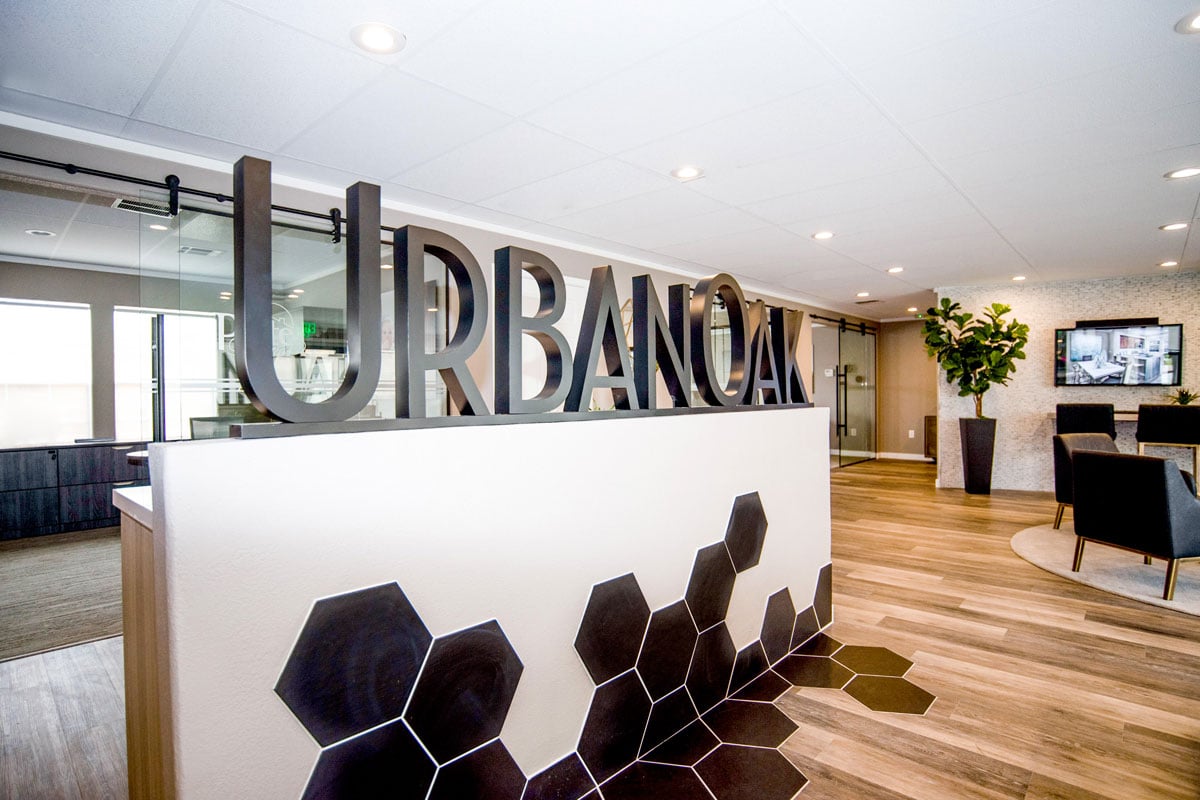 The Final Result
The client was very happy with how everything came together! Marketshare successfully met the goal to design and produce a modern, yet timeless sales center which was both utilitarian and spacious.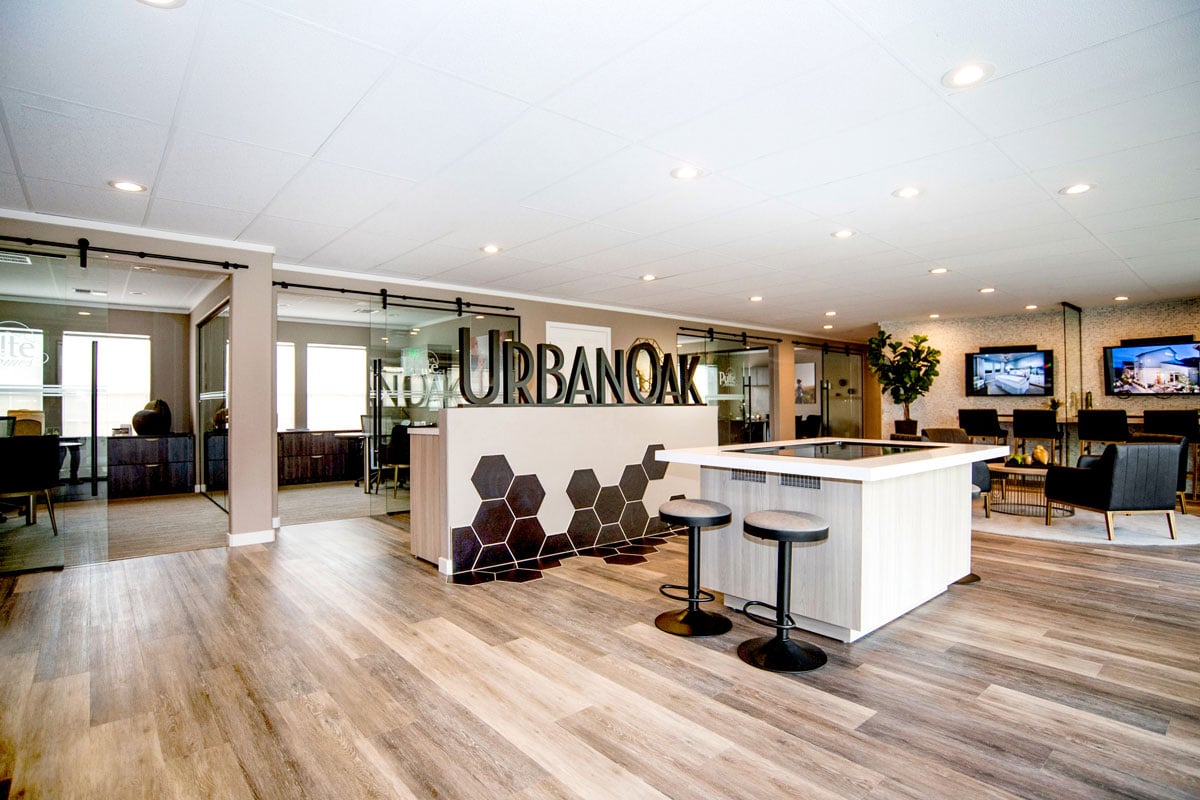 Learn more about The Residences at UrbanOak
---

Candace McNellis
Graphic, Architectural, and Interior Designer for Marketshare Inc.