Marketshare designers talk top trends for 2020 sales centers.
1. High-Contrast Design
Black is back and waltzing in with white. High-contrast color and materials shake up last years sedate, muted spaces. Watch for pops of color paired with matte black to keep things bold... but with a softer side.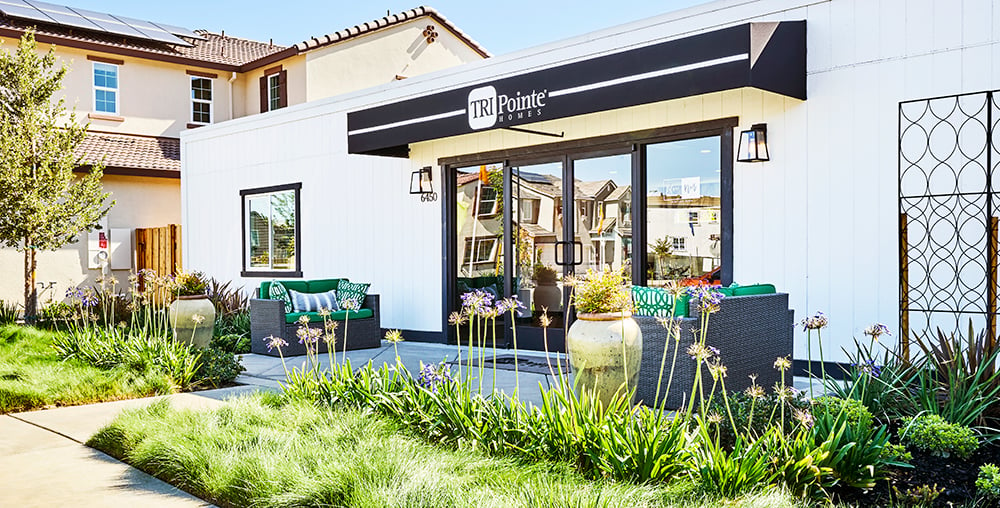 2. Bringing the Outdoors In
Perhaps in reaction to a rather divided and tumultuous 2019, 2020 homebuyers are looking for harmony and comfort. Sales center interiors will echo the nurturing affects of nature, evoking a feeling of wellness and wellbeing. Expect to see wood used throughout and in surprising ways (think burled and reclaimed). A simple way to bring the outside in will be deep and organic greens (such as Farrow & Ball's Duck Green and Sap). "Living walls" of cascading plants will continue into this year as an innovative design solution.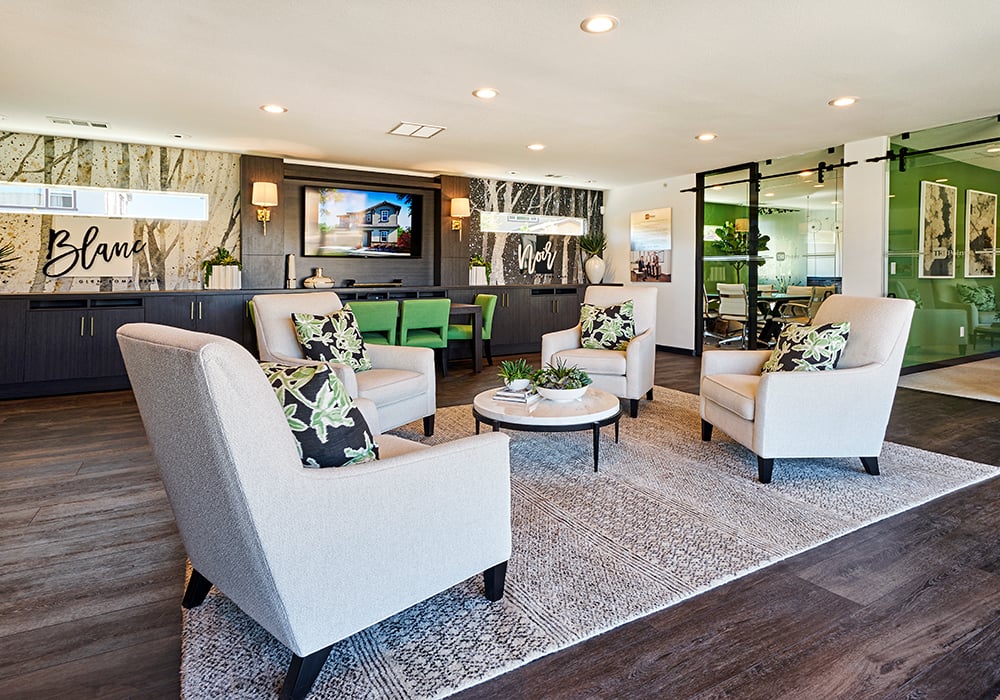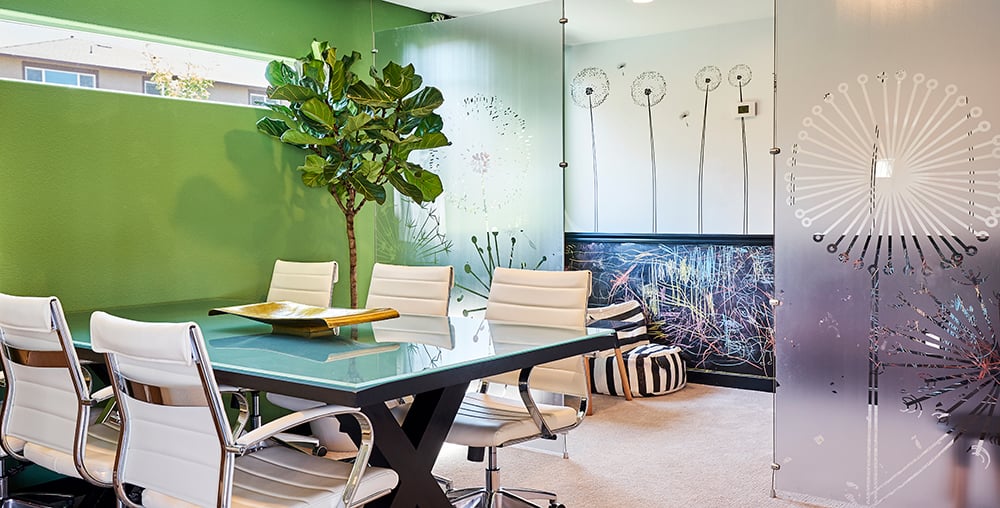 3. Classic Blue is the New Grey
Goodbye grey, greige and grey upon greige! Pantone color of the year, Classic Blue, has come to take your place! Classic Blue becomes the foundation for creating a soothing sanctuary.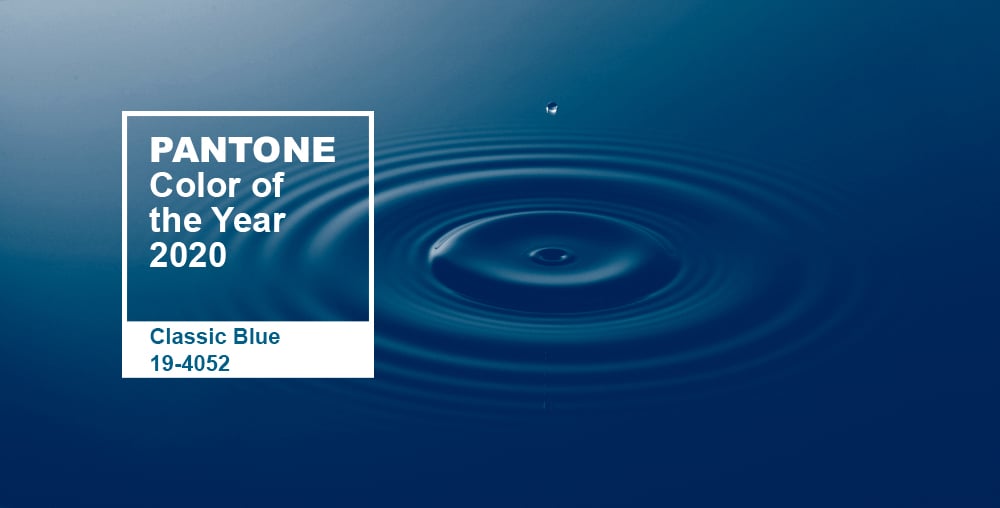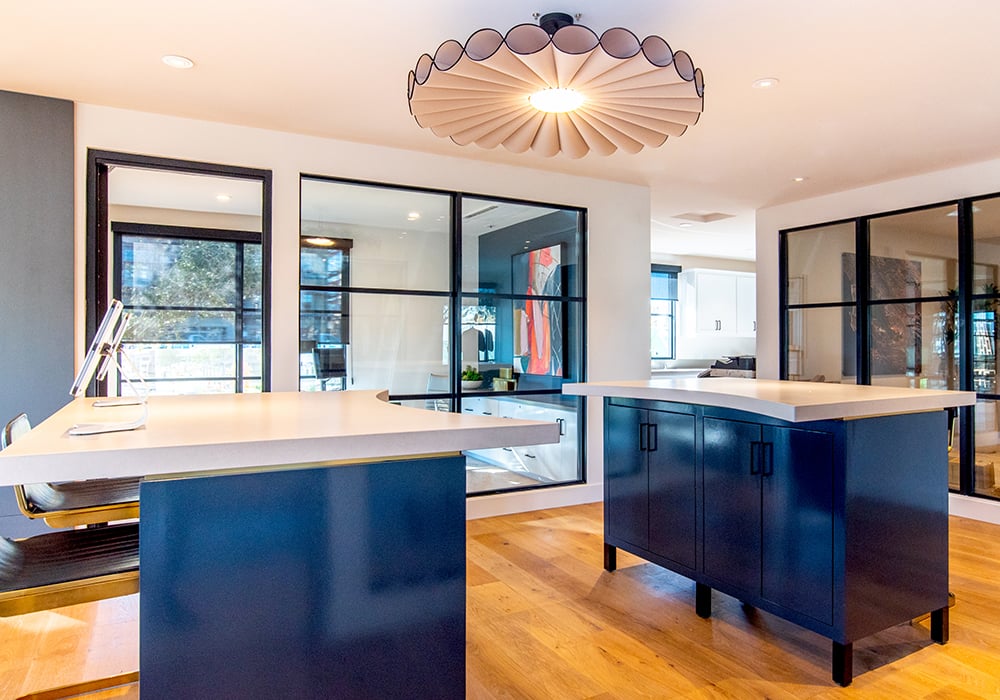 * Note the gorgeous overhead light Marketshare used above. It actually mimics an Elizabethan collar! Imported from France, it was the first of its kind in the United States.
4. Simple, Soft, Beautiful
Stepping away from industrial design elements, 2020 sales centers are influenced by Asian and Scandinavian design, creating a softer minimalism. Spaces are open yet cozy, environmentally friendly, with natural textiles and wood. Furniture will incorporate mobile and reconfigurable designs. A palette of beautiful warm neutrals and fresh pastels support the style. In a surprising twist, traditional sales center graphics return as homebuyers tire of technology overload.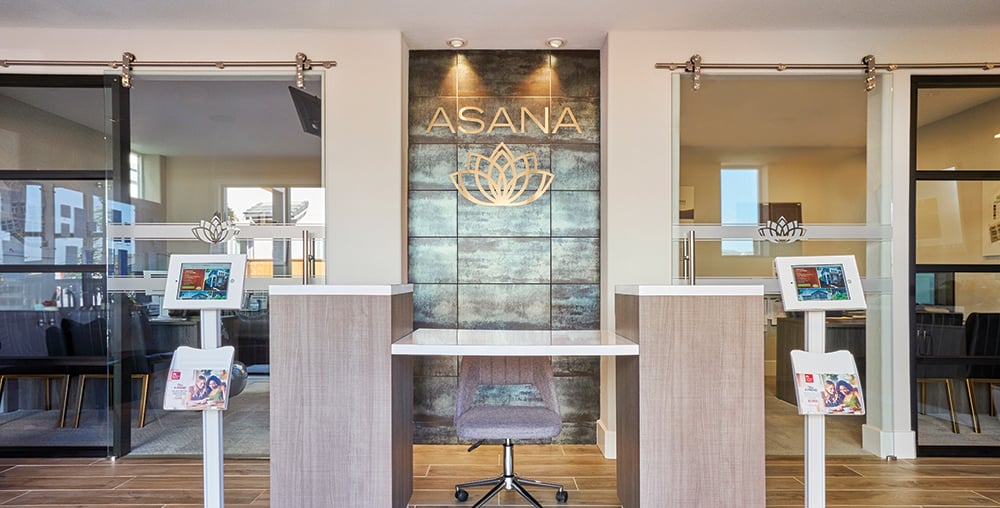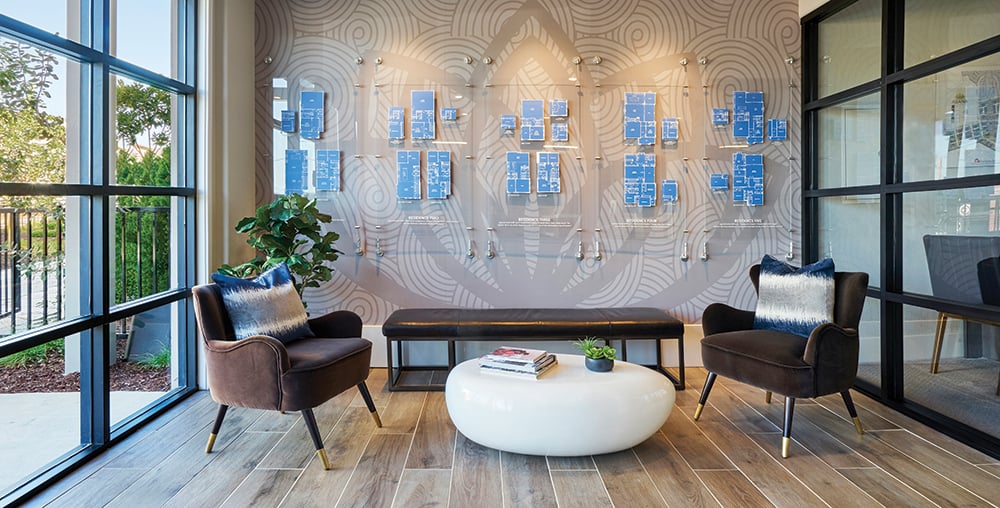 5. Brass — Did we just become best friends?
Elegant, warm, honest, amazing, unpredictable. We can't say enough about our favorite alloy. Adopting a new matte finish for 2020, brass has become a little quieter, but is still the life of the party.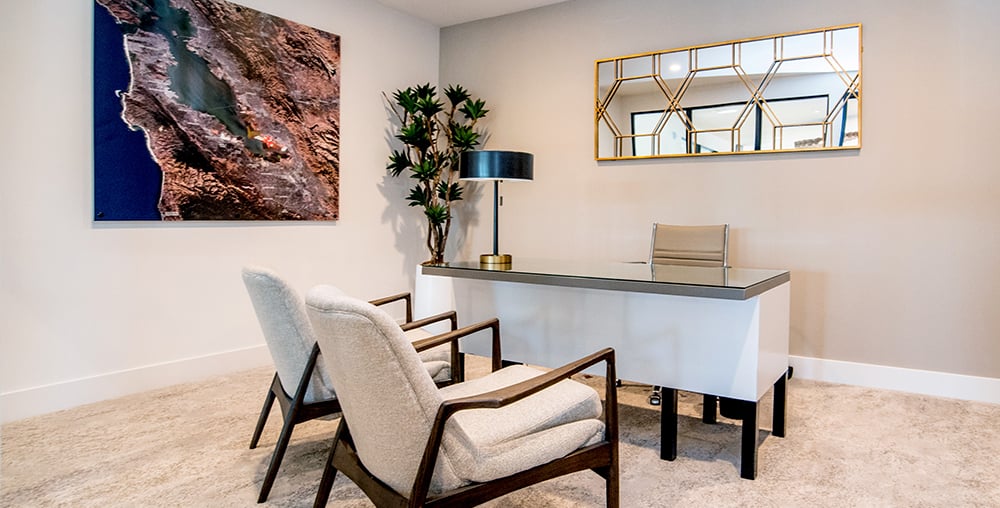 6. Coffee Stations
Making a big impact this year — a space for that cup of joe. Continuing the cozy, feel-good design trends of 2020, coffee stations will be in demand to help homebuyers feel...at home!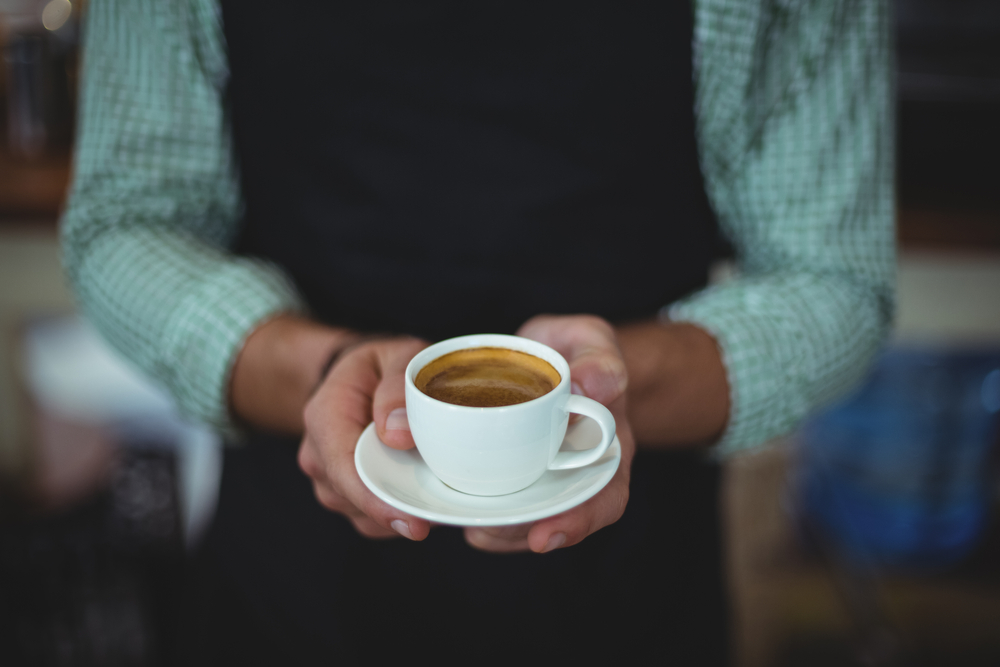 7. Layers Upon Layers
Finally, look for layering of old and new, mixing and matching, and rooms that look created over years. How will you accomplish this in a sales center, you ask? Stay tuned! Subscribe to this blog or follow us on social media (see below).

Interested in a free design consultation with a Marketshare designer? Fill out our
contact form
and we will contact you to set up an appointment.